The St. George Basket Brigade celebrates 11 years delivering love, hope and a FULL THANKSGIVING MEAL to nominated St. George families. And we couldn't have done it without your help!
Over that time period we estimate that nearly 1000 families in need received a Brigade basket delivered by one of as many as 1500+ individual volunteers.
If you've been one of those volunteers, you're aware that it's a prized opportunity that folks literally join a waiting list to take part in!
So now we pop the question! WILL YOU NOMINATE or FEED a family to help us celebrate 11 years? Perhaps both? Here's how:
1. PLEASE NOMINATE a family in need HERE. What does "in need" mean? If you think for even a second that they're in need, they're in need!
2. If you're able to FEED a family, please do so HERE. It's just $50 to have a full Thanksgiving meal delivered to a family.
Can't donate $50? Then donate $5 or $10! Want to feed multiple families? Email us about being a 10-family corporate sponsor at baskets@gostgeorge.com.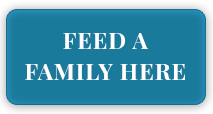 The greatest part of this event is that the recipients prepare and cook the meal themselves, in their own homes, rather than a "charity" soup line. It endows them with hope, self-confidence during a tough time, and makes the community better.
Here's (just one) of the messages we received from families who received a basket in 2018:
"It was a very, very nice surprise to get this thoughtful basket. Thank you for everyone who put in the love, time, thought, and money to make this happen. It was humbling to see we were number 171 on the envelope and to think of how many baskets had been delivered. Super clever with the use of the laundry basket, we used it yesterday :) Thank you again and we will be paying it forward."
-Love, a grateful family.
We know it's a busy time, please take just a moment to nominate a family who will be forever grateful!
DO IT HERE.
-Jeremy Larkin, Basket Brigade Chairman